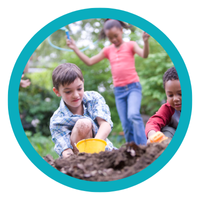 SEABODY & SUSTAINABILITY
At SEABODY we pride ourselves on making the health and wellness benefits of nature, in particular the superhero molecules in seaweed, available in luxury, high efficacy, sustainable skin care and supplements. Doing so consciously and sustainably is central to our brand ethos from Sea to Self.
SEABODY IN COLLABORATION WITH NATURE
Nature is the most amazing and advanced technology on the planet, it provides us with everything we need to survive; food, clean water, shelter and medicine. It is zero waste and in a constant state of upcycling and recycling. It is the most perfectly designed, sustainable and circular system.
At SEABODY we have taken cues from nature to develop zero waste processes to create concentrates of the potent and bioactive molecules in Seaweed in their closest to nature form. These concentrates are combined with the highest quality plant-based co-ingredients in highly targeted formulations which look beautiful, are designed for efficacy and deliver a wonderful skin feel and sensory experience.
SUSTAINABILITY FROM SEA TO SELF
Our commitment to sustainability goes deeper.
SEABODY is scaling regenerative seaweed farming in the Irish Atlantic Ocean, supporting ocean health absorbing nitrogen and capturing carbon and providing biodiverse habitats.
We work with local seaweed harvesters with generational knowledge on the varieties of seaweeds growing along the wild Atlantic way, growing locations and the practice of rotational hand cutting ensures that the plants can regenerate every 2 – 3 years for re-harvesting. All seaweeds sourced are certified organic.
As a science and technology led brand we have developed a zero-waste bioprocessing approach to harness our marine molecules from these plants, ensuring all of the plant is used, maximising yields and reducing the need to re-harvest. It has also led to synthetic chemical free, low temperature green bioprocessing which has no negative impact via waste on the local environment.
Infinitely recyclable violetglass was chosen as the main packaging component for the SEABODY skincare and supplement range. Violetglass is a unique biophotonic glass that preserves the essence of natural products. This is achieved by harnessing the unique powers of the sun's rays. Allowing the positive rays in, while keeping the harmful rays out. Each product is then contained in a box sourced from an Irish FSC approved packaging company and printed using biodegradable inks.
POSITIVE LUXURY Accelerator Programme
In 2010 when Diana Verde Nieto presented Sir David Attenborough with his lifetime achievement award he shared with her the story of the Large British Blue Butterfly, which was brought back from near extinction in the United Kingdom. This inspired Diana and serial entrepreneur Karen Hanton MBE to set up Positive Luxury to work towards a sustainable future in the luxury industry.
In 2022, for the first time, Positive Luxury opened up to young, innovative brands, suppliers and retailers in the luxury space with the first 6 selected in March 2022. SEABODY was the first Irish brand accepted into the program and to engage with Positive Luxury at this level. It places the brand alongside luxury beauty brands such as Tom Ford, Barbara Sturm & Sana Jardin.