Egyptian Magic All-Purpose Skin Cream "The People's Choice" is a phenomenal moisturizing balm with legendary powers due to its unique mixture of all natural ingredients derived only from living plants and organisms.
Egyptian Magic is an all natural skin cream that can tame your hair frizz, eradicate dry skin, smooth and sooth chapped lips, moisturise your face or use as a make up primer - the list is endless.
Egyptian Magic All-Purpose Skin Cream has been on the market since August 1991 with a solid track record and a loyal word of mouth following,
Their Mission is to continually provide a Professional skin care product, with multiple purposes, to moisturize and nurture skin with natures most effective ingredients, so our clients can feel and look beautiful using a 100% Natural Product.
With its unique formula, Egyptian Magic Skin Cream contains no additives, added preservatives, parabens or GMO ingredients, instead we utilize the natural preservatives found in our ingredients and are able to provide an effective balm.
100% NATURAL INGREDIENTS
Egyptian Magic All-Purpose Skin Cream "The People's Choice" is made with the blessings and guidance of our ancestors and with the following pure ingredients: Olive Oil, Bees Wax, Honey, Bee Pollen, Royal Jelly, Bee Propolis & Divine Love.
No additives, preservatives, fragrances, chemicals nor parabens, not tested on animals.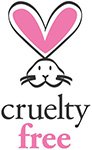 FREE Delivery within Ireland for orders over €39!
Orders are normally dispatched within 2-4 working days
Working days are Monday to Friday 9am to 5.00pm (excluding bank holidays), when you order at the weekend, your order will be entered into the processing que Monday morning.

Where possible we will try to adhere to, or even better, exceed these lead times.
Deliveries require a signature and cannot be left without one. Please keep this in mind with regard to your delivery address as selecting your home address while in work will result in a delay of your delivery.
For more information please see - Delivery and Returns
More Information

| | |
| --- | --- |
| Product Size | 75ML |
| Brand | EGYPTIAN MAGIC |